Founder
MineCart is a project of Thomas Bell. (Hi.)
I love dance. Love to create it, perform it, watch it, write about it, think about it… and love to support it. I created MineCart to amplify my ability to do something I was already doing: helping inspiring dance makers and other performing aritsts create and present their works. And yes, I am myself one of the dance makers who I wanted to support more.
I'm having a blast with MineCart. I love those moments when an artist is talking to me about an exciting idea they have but also a hurdle they're encountering on their way to making it happen… and then I realize that I, through MineCart, have a way to take the hurdle away. When their work comes to life on the stage, I love, love, love knowing that MineCart did its part to make that happen.
This is so much fun. Want to have fun with me?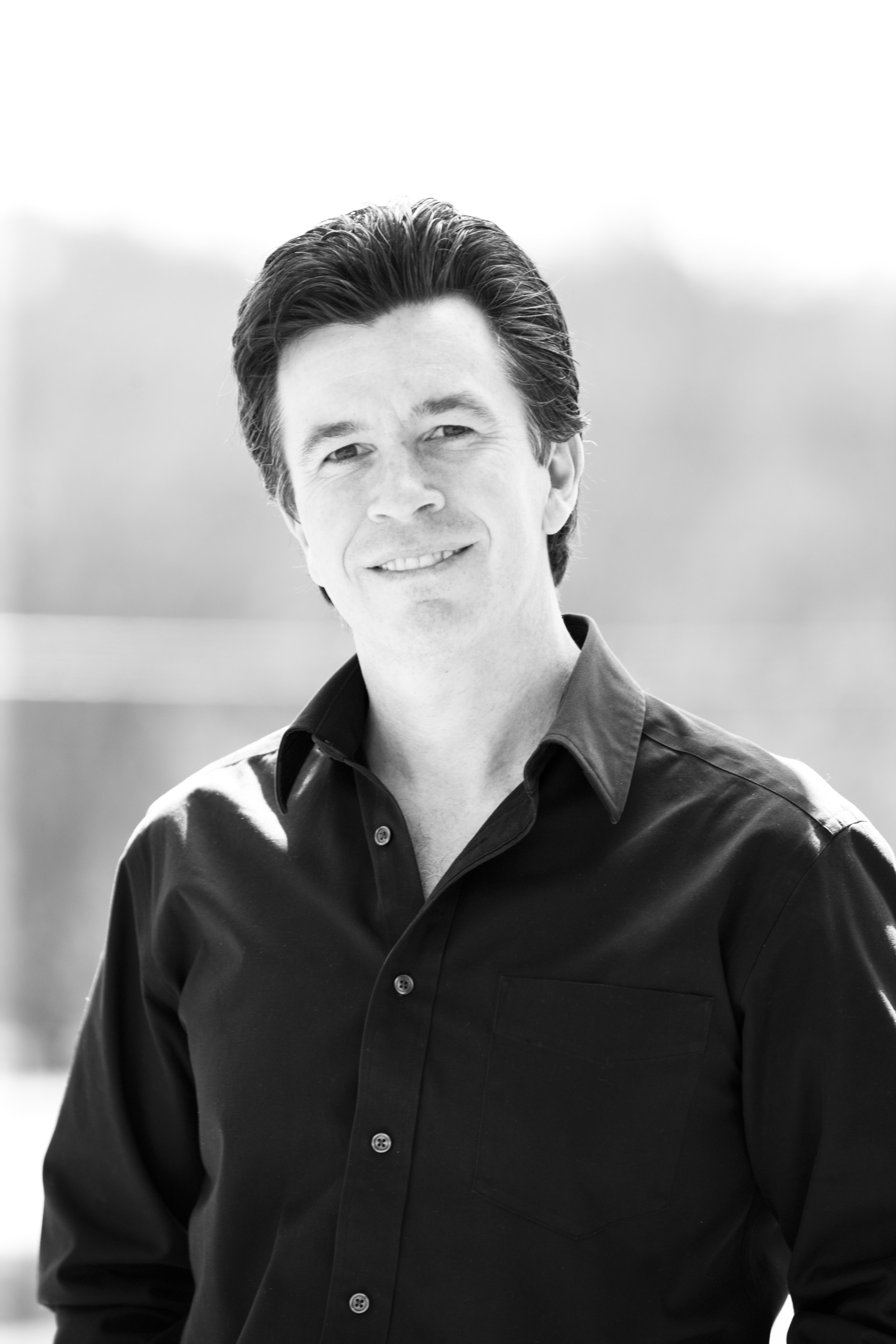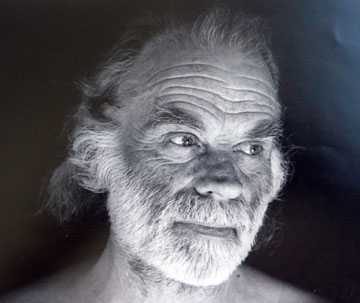 What I'm Working On
I'm currently at work on "Golden Positions: Redux," a dance inspired by avant garde filmmaker and poet James Broughton. I premiered this work as a solo in November of 2013, on the 100th anniversary of Broughton's birthday. I presented an expanded and site-specific iteration in July of 2015 in collaboration with dancers Ashley Sowell, Skyler Holden, and Vanessa Shell. I'm currently seeking the next site-specific venue for the work's continued evolution.
My Story
I'm a partner in and co-founder of Chronicle, a brand narrative and communications firm, and the owner of MineCart. I'm also the co-founder and founding program director of the AJC Decatur Book Festival, one of the nation's largest literary events. For several years, I was the book editor and dance critic for Creative Loafing. I'm former chair of the board of CORE and sit on the board of Emory Friends of Dance.
I study dance and perform with Crossover Movement Arts and work ad hoc with several other choreographers. I also study aerial dance with The D'Air Project. I have four times attended advanced movement and choreography summer intensives with Pilobolus. I'm also active in the contact improvisation community.
I came to dance late and through a side door. Not counting some small bit of dance training for my high school's production of "Guys and Dolls," I didn't take a dance class until I was in college. I was a competitive cyclist at Carleton College, in Northfield, Minnesota, where the professors are the best you'll ever find but the winters are long and bitter. Looking for a way to keep my legs strong in the winter, I recalled an episode of "The Brady Bunch."
Actually, it turns out that my memory made a mash-up of episodes of both "The Brady Bunch" and "My Three Sons." But in my memory, at least, there was an episode in which Peter, wanting to get better at running the hurdles, was convinced by Mean Joe Green to take a ballet class, after which he became an adept hurdler. Now, check IMDB all you want; you won't find this episode. But now that I've told you about it, don't you wish they'd made it?
OK, but the point is: Mean Joe Green was telling me to take ballet to become a better cyclist. So I did. And it did indeed help. I was a pretty good cyclist. I was not a good ballet dancer. At all. But I kept taking it anyway, and slowly I got a little better. Also: I started enjoying ballet for itself, not just as cross-training. Then I took a class in modern dance, and I liked that even more, so I kept doing it.
After college, I kept dancing for a year or so, then I let dance go for a while. Went to grad school. Ended up afterward in Atlanta, writing for Creative Loafing. One day, my editor asked me if I knew anything about dance. I told her the story about my ballet for bicycling experience and all that followed, then I started covering dance for the paper.
Inspired by George Plimpton, I sometimes wrote about dance from the inside. To write about the Atlanta Tango community, I took every Tango class that would have me… even ended up performing at a restaurant one night. A story on the resurgence of breakdancing? I hung out with the B-boys and learned what I could.
Then, in 2005, I wrote a story about contact improvisation, an improvisational dance form that emphasizes partner movement and weight sharing. I fell in love with the form and kept doing it long after the story was published. (I still do it today.)
Much to my own surprise, my continued presence in the contact improv scene led to invitations to perform in the works of several choreographers. Those performances led to other invitations. And eventually invitations not only to perform but to choreograph. None of this was part of my plan, but it has, much to my delight, become a very important part of my life.
All thanks to Mean Joe Green… or something.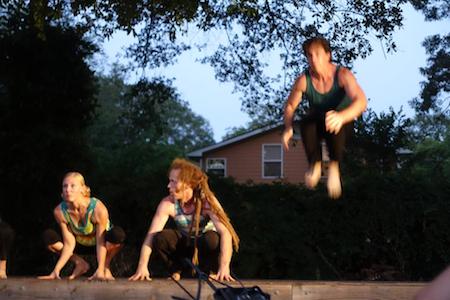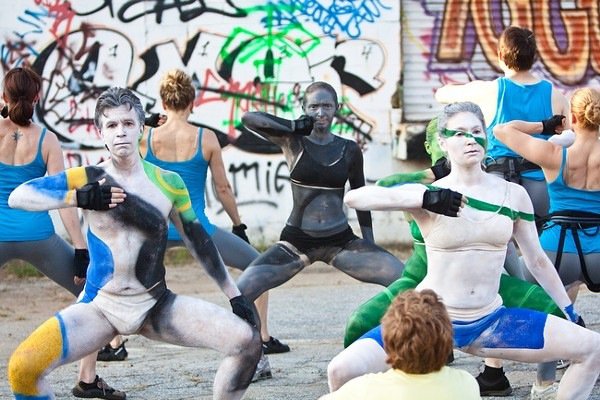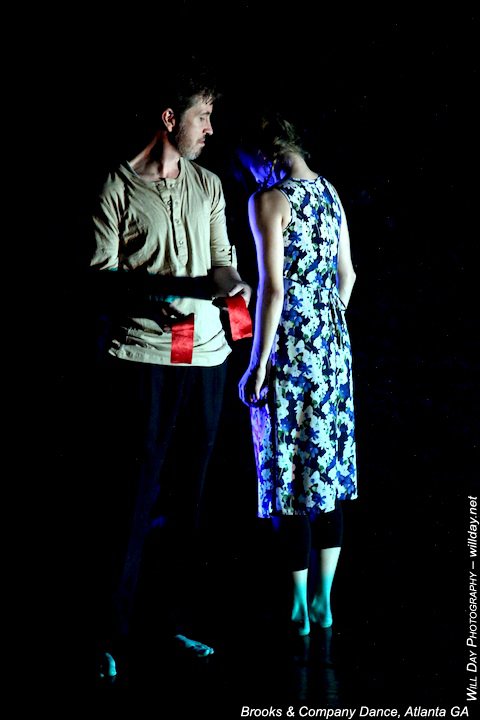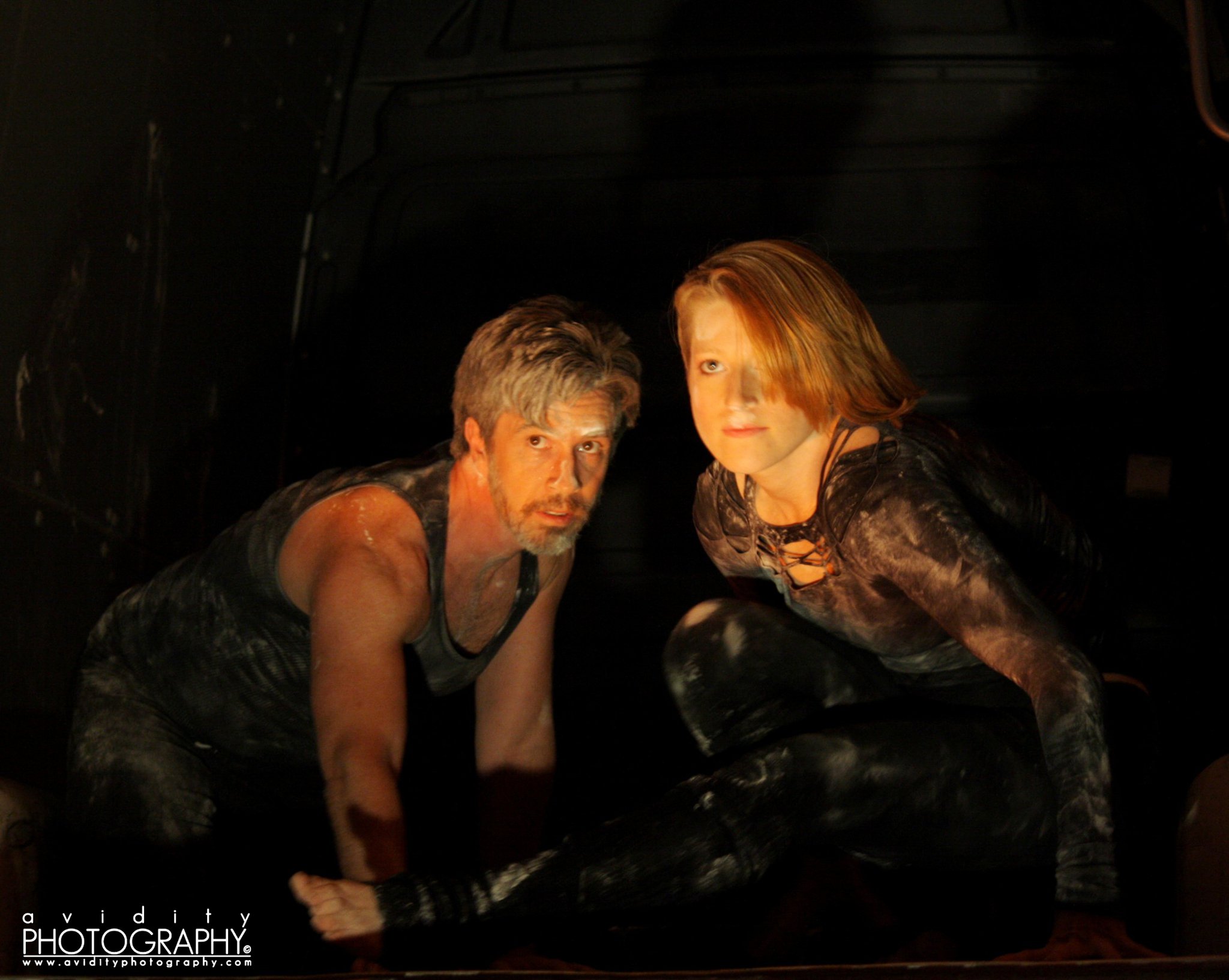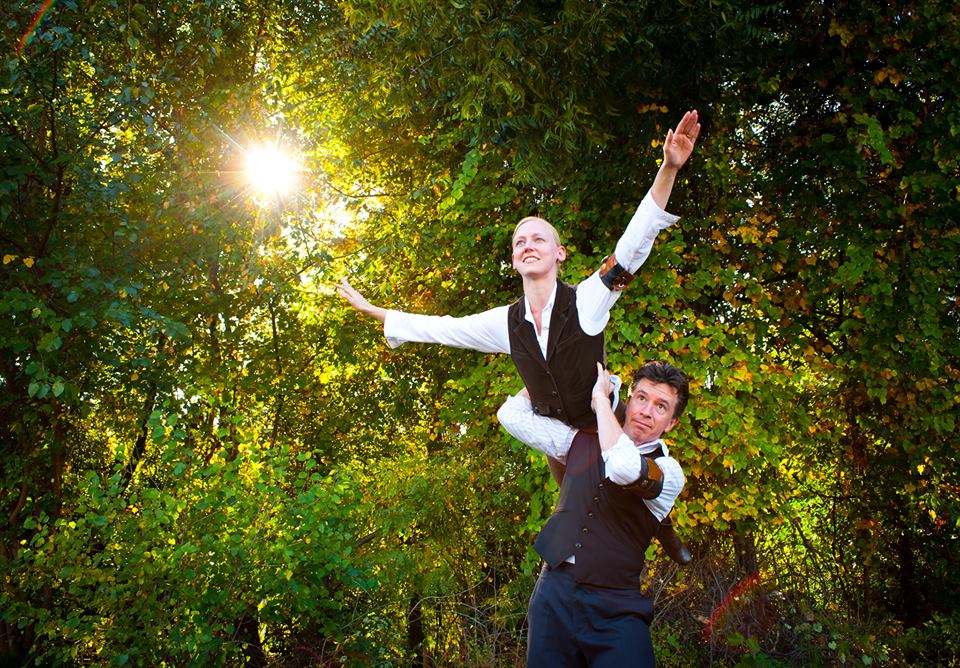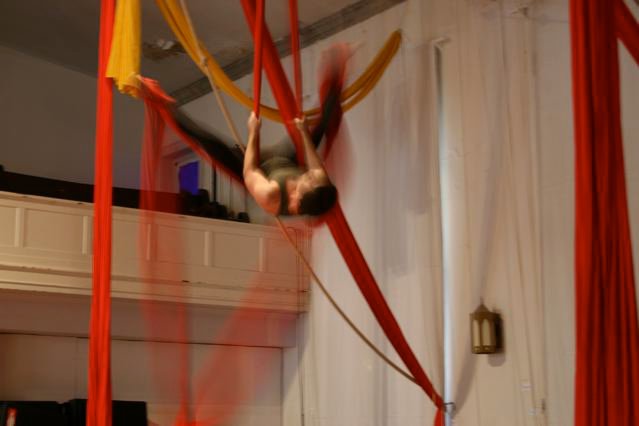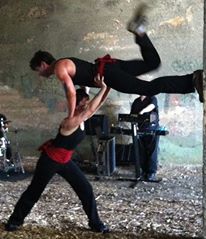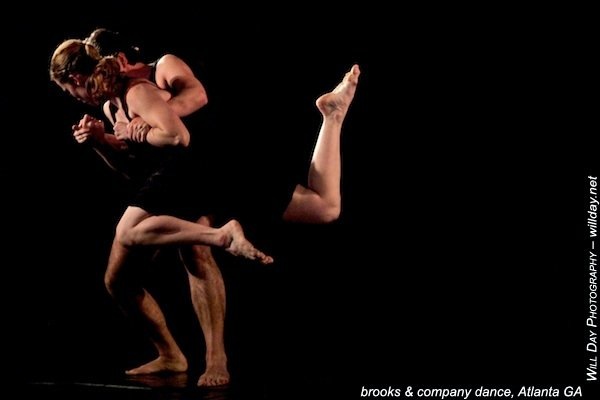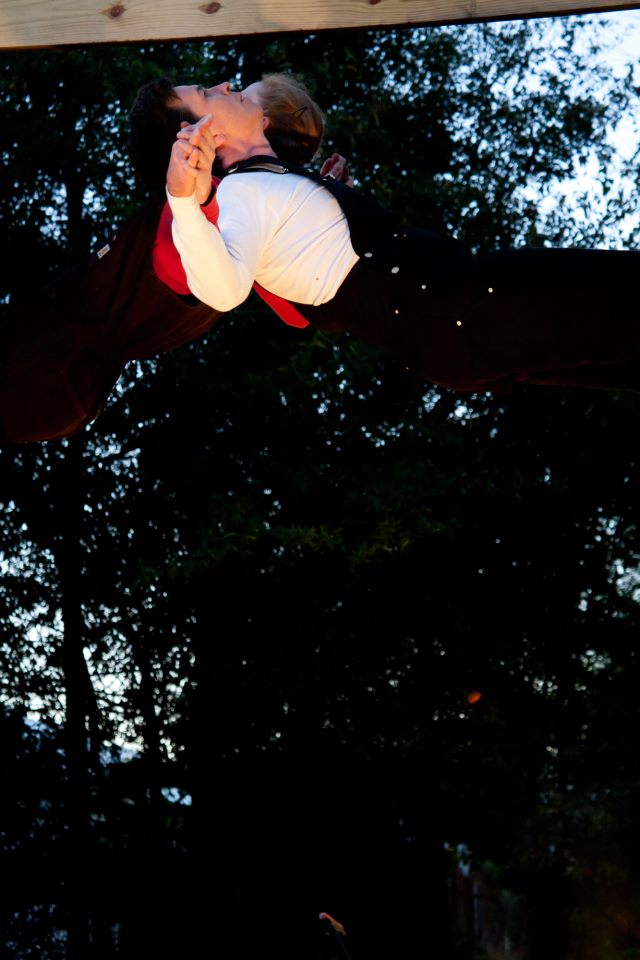 Clips and Pics
Here's a sampling of some of my work in dance.
Select Choreographed Works
"Against" (2009)
A structured improv duet performed with Cara O'Grady, "Against" was an exploration of aggression. The piece took the more collaborative, cooperative tradition of contact improvisation and weight sharing, but used it in ways far more combative and violent. "Against" premiered at the Defoor Centre as part of Shorts IV, a collection of short works presented by Brooks and Company Dance.
---
Pressure (2011)
A site-specific duet performed on the Atlanta BeltLine, "Pressure" was presented through a grant from Art on the Atlanta BeltLine. The work was inspired by the concept of "mutual self-expansion," an idea that originated in the field of economics but was later taken up by psychology. It describes a relationship in which neither party need compromise their own ambitions, in which, rather, the relationship helps each individual to achieve their own most fully realized self.
I designed and built a large, custom structure in which to perform this duet with Cara O'Grady. The structure has two facing walls, lined with rubber flooring, eight feet apart: too far for either of us, individually, to span. Much of the movement required both performers to be off the ground, pushing into one another and into the opposing walls. We had to rely on the pressure of the other to keep us up as we danced along and up the wall.
Pressure from Thomas Bell on Vimeo.
"Pressure" photo gallery on Flickr.
---
untitled, inspired by "The Golden Positions" (2013)
A solo I created and performed for the "Big Joy" centennial celebration of James Broughton. The movement came from Broughton's exploration of the three "golden positions" in Confucian philosophy: standing, sitting, and lying.
---
Select Performances
For additional footage from some of my performances, including several of which I was not the choreographer, see this dance reel:
Thomas Bell Dance Reel 2012 from Thomas Bell on Vimeo.